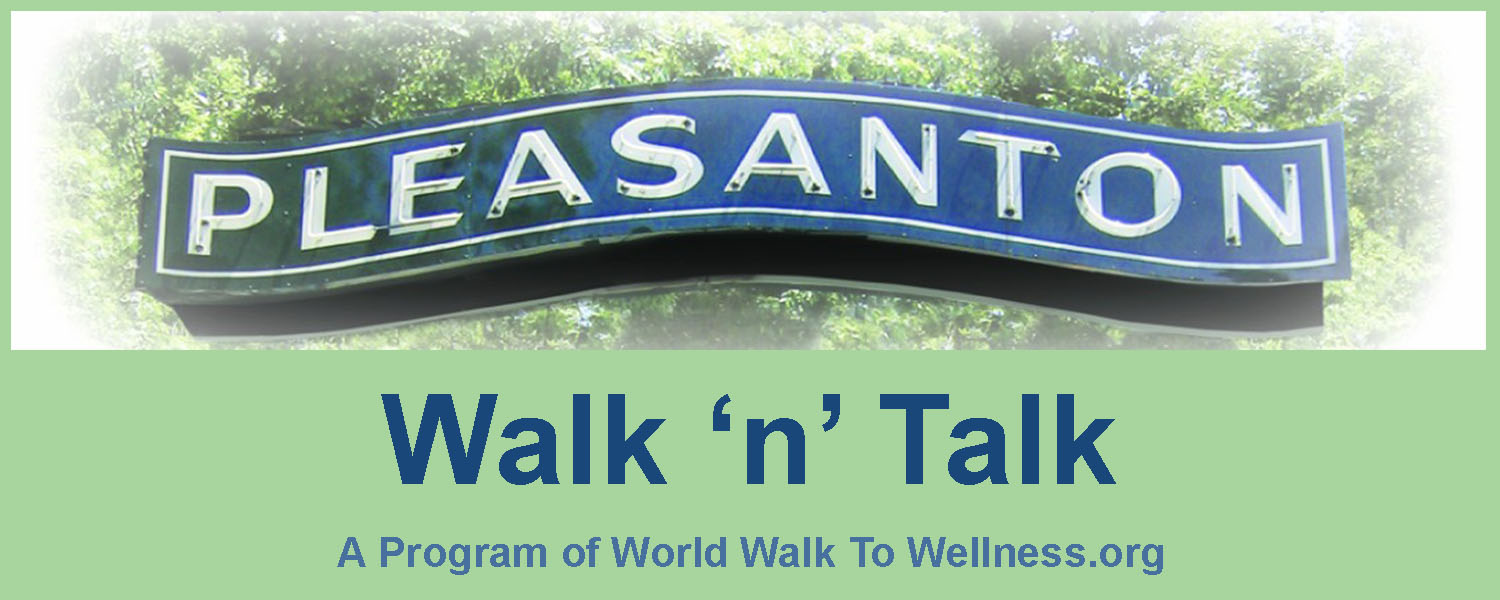 Sign up here
to receive
our newsletter!
 Pleasanton Walk 'n' Talk
Schedule
We meet every Saturday for an hour or two of walking and talking.
If you would like to join in, email your name and email address to
This week….
COME WALK 'N' TALK IN KOTTINGER PARK ON JUNE 3
Our first destination in June is Kottinger Park, a linear park divided into three segments by cross streets.  Meet Mr. Pedometer at 8:00 and/or 9:00 a.m. to walk 'n' talk together for an hour (or two).  Our starting point will be the corner of Kottinger Road and Adams Way.