This Week's Walk Destination
"Walk 'n' Talk" from CreekView Center along Arroyo Mocho Trail to Santa Rita Road on Saturday, January 25
HAPPY CHINESE NEW YEAR!
Originally we had planned to celebrate the event at the Pacific Pearl Shopping Center. However, they will not be featuring the dragon dance and other festivities until February 1 (next to 85C Bakery), so we are heading in another direction, thanks to Walk Stars (volunteer leaders) Le and Julie Herberth.
Meet them at 9:00 a.m. next to Creekview Health/Rehab Center (2900 Stoneridge Drive) to explore a trail our group has not been on before.  Creekview is located next to Stoneridge Creek, on the north side of the road. There is a traffic signal at the entrance to Stoneridge Creek that permits U-turns for those arriving from the west (Pleasanton) side.
"Participants should enter Creekview, then turn left.  Continue until they see the facility's bus and the gated entrance to the trail," advises Julie.  "We should park in this area so as not to inconvenience visitors or staff."
We will take the Arroyo Mocho Trail west to Santa Rita Road and back. Julie adds, "After the walk, we can drive to dine either at the 85C Bakery (sweets) in Pacific Pearl Center, or cross the freeway to Panera Bread (3662 Fallon Road) for more traditional breakfast fare…or visit both!!"
As always, we encourage you to wear comfortable shoes and to dress in layers for the changing temperatures.   There are no public restroom facilities on this trail.  Remember, we walk rain or shine…unless the rain is blowing sideways.
Walk Calendar –
January & February 2020
JANUARY 25 =  Join us on a new walk, with Len & Julie Herberth, 9:00-10:00 a.m., followed by a visit to 85 Degree Bakery at Pacific Pearl Center, 2725 Stoneridge Drive #101, where we can celebrate Chinese New Year, and/or a no-host brunch at Panera.
FEBRUARY 1 = Kottinger Park, 9:00-10:00 a.m.
FEBRUARY 8 = Orloff Park, with Mr. Pedometer, 8:00 and/or 9:00 a.m.
FEBRUARY 15 = Land's End (Apple Park Visitor Center – San Francisco) or local option TBA
FEBRUARY 22 = Marilyn Kane Trail, with Mr. Pedometer, 8:00 and/or 9:00 a.m.
FEBRUARY 29 = Koll Center, with Mr. Pedometer, 8:00 and/or 9:00 a.m.  Optional no-host brunch afterward at the Stable Cafe, Fairgrounds Gate 12
Adventure Walks
We are planning monthly out-of-town walks for 2020.  We also are seeking Walk Stars (volunteer leaders) to lead alternative local destination walks on these dates.
MARCH 21 = Leland Stanford Jr. University campus, Palo Alto
APRIL 18 = Apple Park Visitor Center
MAY = TBA
JUNE 27 = Sycamore Grove Trail, Livermore, with optional no-host brunch midway at Wente Grill
JULY 18 = TBA
AUGUST 22 = Iron Horse Trail, Danville
SEPTEMBER 12 = Lafayette Reservoir Trail
OCTOBER 10 = Lake Chabot Trail, Castro Valley
NOVEMBER 7 = Stairways of Berkeley
DECEMBER 12 = San Francisco Transit Center
rooftop garden
Stay in Touch!
Sign up to receive our Newsletter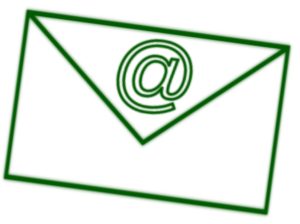 We want to stay in touch with you.  If you would like to receive the
World Walk to Wellness
weekly e-newsletter in your inbox, click the button below.
Indoor air pollution can be a health problem, particularly in wintertime. With windows closed up to keep the house warm you have less fresh air ventilation and more harmful pollutants in your home.
read more
The real benefits of walking help lessen stress, boosts your brain, makes you happier and helps you connect with others.
read more
Your Own Pedometer Walking Program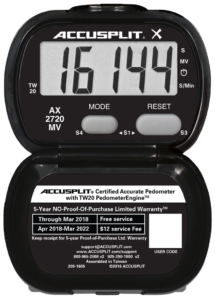 Starting a walking program is an easy and fun activity.  Like anything else that we really want to do, it is best to set a time to walk so that you don't allow other things to crowd out your walking time.  Mr. Pedometer suggests using a pedometer to track your steps and measure your activity time.  He says to wear your pedometer for a week and go about your regular routine. Write down your steps and activity time each day.  At the beginning of the second week, increase your steps by 20% and work your way up each week until you are walking 6000-10,000 steps a day.  10,000 Steps-a-day is the recommended step count to maintain good health.
It is always more fun to walk with people, so find a walking buddy or look for walking groups in your community. If that doesn't work, consider starting your own World Walk To Wellness walking group. (See information on how to start your own walking group below).  Walking and talking makes the time fly by and being outdoors helps you relax and unwind all while getting in your steps.
If you would like to use a pedometer to track your steps and activity time, go to Pedometer.com and check out the catalog.  There are also some great articles on the site on how to get started on your walking journey to a healthier life style. 
Start Your Own Walking Group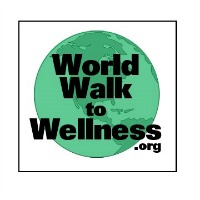 If you're interested in starting a World Walk to Wellness walking group in your community, email us at walks@worldwalktowellness.org and we'll send you information on how to get started.
Become part of a worldwide effort to encourage people to connect with each other through walking groups and become more active for a healthier, active lifestyle.