Ask Mr. Pedometer and Friends…..about "Sheltering In Place" and getting outside for a walk or exercise.
Q:  Mr. Pedometer, because of the coronavirus, we have been told to "Shelter in Place".  What if I need to get outside for a walk or exercise? Is that alright?
A:  With all the changes taking place right now, that is a very good question.  The answer was actually publish in the St. Patrick's Day edition of the East Bay Times.
The article says, "Yes, you're not going to get cited if you set foot outside for some much needed fresh air.  You can go on a walk or exercise or take a pet to do its thing outside – as long as you maintain good social distancing practices and stay at least 6 feet from any other person".
We all need to do our part to help end this virus. Being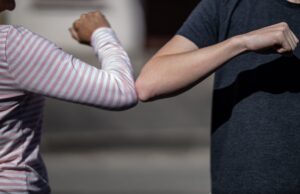 sure to stay a safe distance from other people is a simple way that we can stay healthy.  No hand shakes or hugs for now.  We also want to remember that our health affects the health of others, including people who may have a compromised immune system.
As we "Shelter In Place" we will still get out on Saturday mornings for our walks but we will be careful to practice our social distancing.